Native Ferns & Fern Allies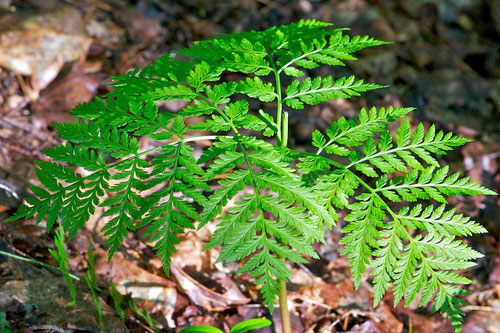 Below is a list of the Ferns and Fern Allies native to Distant Hill.  If a fern's name is in Green, touch or click on it to see a photo of the fern.
We hope to be adding more species of fern as we find and identify them.

NOTE: (C) after a plants name designates a fern native to Distant Hill that can be found under cultivation in the ornamental gardens.
The Ferns Native to Distant Hill
A
D

Dryopteris carthusiana
Dryopteris cristata  
Dryopteris intermedia 
Dryopteris marginalis
E
Equisetum arvense 
Equisetum pratense
G
M

P

T

Thelypteris novoboracensis 
Thelypteris palustris 
Spinulose Wood Fern
Crested Wood Fern
Intermediate Wood Fern 
Marginal Wood Fern
Field Horsetail
Meadow Horsetail
New York Fern
Marsh Fern