Schedule a Private Consultation For Your Entire Property
"Tell me and I forget, teach me and I may remember, involve me and I learn."  Benjamin Franklin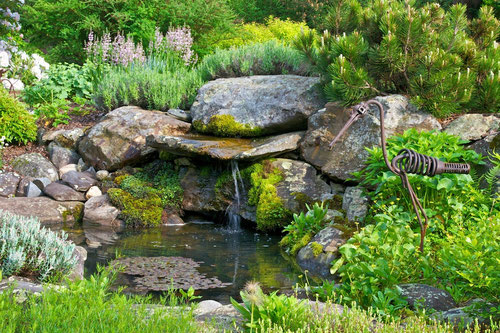 Michael Nerrie, the designer, builder and steward of Distant Hill Gardens, is available to walk your property with you for a private consultation. Michael is both a Certified NH Master Gardener and a NH Coverts Wildlife Volunteer, and is qualified to help you with any horticultural, native plant, or wildlife questions you may have, including the following:
Give design and plant recommendations for both your cultivated and your native gardens (Yes, Michael considers your fields, forests, and wetlands to be gardens too!)

Identify plants and answer your questions about them.
Check the pH of your soil, often overlooked but very important!
Suggest solutions to your garden and wildlife problems.
Answer questions about pruning, pests, diseases, fertilizing and more...
COST: $75/Hour within 15 miles of Distant Hill Gardens.
  A typical consultation takes 1 to 2 hours.
($50/hour for additional travel time over and above 15 miles)

Please Note: The proceeds from these Consultations go toward our 'Accessible Trail Fund' to help make the property
easier for everyone to experience.
 To schedule your Private Property Consultation please Contact Michael.