Public Gardens Nearby
"Almost any garden, 
if you see it at just the right moment, 
can be confused with paradise." Henry Mitchell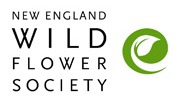 Garden in the Woods, the largest landscaped collection of wildflowers in the Northeast, is a public botanic garden and houses the headquarters of the New England Wild Flower Society. The Garden, located in Framingham, MA, serves as New England's premier showcase of native plants and as a center for botanical and horticultural study and enjoyment.
HIGHLY RECOMMENDED !!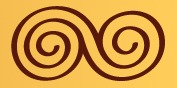 Bedrock Gardens is located in Lee, New Hampshire, halfway between Boston, Mass, and Portland, Maine. The nearest town is Durham, home of the University of New Hampshire.  Started in 1987, Bedrock Gardens has grown to become a 30 acre garden, notable for its plants, its design, its hardscape and its beautiful metal sculptures.

The Fells Historic Estate & Gardens, in Newbury, New Hampshire, is one of New England's finest examples of an early 20th-century summer estate. On 84 conserved acres, you can learn the legacy of its founder, diplomat and statesman John Milton Hay, by taking a guided tours of the 22-room Colonial Revival home. There are numerous woodland trails and many beautiful gardens. The hillside rock garden is our favorite.

Tower Hill Botanic Garden is a year-round display of the finest plants for cultivation in central Massachusetts. Carefully planned gardens and trails enhance the natural features of this beautiful 132-acre property. Enjoy outstanding collections of ornamental, edible and native plants that thrive in our climate. Emphasis is on ease of care and extended season of interest.
The Cary Award is a program, administered by Tower Hill Botanic Gardens,  to promote outstanding plants for New England gardens. Named in honor of Shrewsbury plantsman Ed Cary, it highlights home landscape plants - woody shrubs, trees, vines or ground covers - that have proven their performance in the cold North East. Check out this excellent Searchable List of Past winners of the Cary Award. You will find a number of these plants growing at Distant Hill Gardens.

The Arnold Arboretum of Harvard University is the oldest public arboretum in North America and one of the world's leading centers for the study of plant biodiversity. Its mission is to integratively examine plant diversity in order to foster greater understanding and appreciation of plant life in its full complexity. Occupying 265 acres, the Arboretum's collection of trees, shrubs, and woody vines is recognized as one of the most comprehensive and best documented of its kind in the world. 

The Botanic Garden of Smith College was founded over one hundred years ago by L. Clarke Seelye, the College's first president, who expressed his hope that the whole campus could be developed as a botanic garden so that it might be of scientific as well as aesthetic value. The landscape architecture firm of Frederick Law Olmsted, of Central Park fame, was enlisted to create that plan. Today, the Botanic Garden includes thousands of plants, including those grown under glass in the Lyman Conservatory and outdoors in the campus areboretum and various specialty gardens around campus.

Tarbin Gardens is a five acre English style garden in Franklin, New Hampshire, in the beautiful lakes region. This is a public garden built and maintained by a family who bought the 32 acre property in 1973. The owner's specialty is the authentic English Cream Tea which is served in the Rose Garden Patio from 1PM to 5 PM June thru September. 

Fuller Gardens is a turn of the century public botanical garden that was once part of the summer estate of Alvan T. Fuller. Located on the ocean in North Hampton, New Hampshire, the Gardens feature horticulture at a high level, with thousands of rose bushes and hundreds of varieties that bloom all season long. Formal English perennial borders, Japanese Garden and a tropical and desert conservatory are all framed by sculpted hedges.